Winchester 32-20 wcf ammo | Winchester 32-20 wcf In Stock | Winchester 32-20 wcf ammo for sale
Winchester Super-X ammunition is hard-hitting and reliable. From deer to upland birds, there is a Super-X product for almost every quarry. First introduced in 1922, Super-X ammunition delivers better and more dependable knock-down power. Made using precise manufacturing processes and high quality components, this ammunition has become the ammunition to rely and depend on for whatever your need.
Ideal for prairie dogs, coyotes and woodchuck, this Super-X load features a Lead Flat Nose bullet with a Ballistic Coefficient of 0.166. This ammunition is new production, non-corrosive, in boxer primed, reloadable brass cases.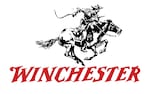 Made In United States of America
Specifications
Product Information
| | |
| --- | --- |
| Cartridge | 32-20 WCF |
| Grain Weight | 100 Grains |
| Quantity | 500 Round |
| Configuration | (10 Boxes of 50) |
| Muzzle Velocity | 1210 Feet Per Second |
| Muzzle Energy | 325 Foot Pounds |
| Bullet Style | Flat Nose |
| Lead Free | No |
| Case Type | Brass |
| Primer | Boxer |
| Corrosive | No |
| Reloadable | Yes |
| G1 Ballistic Coefficient | 0.166 |
| Velocity Rating | Supersonic |
| Country of Origin | United States of America |
Delivery Information
| | |
| --- | --- |
| Shipping Weight | 13.295 Pounds |
| DOT-Regulated | Yes |