17 WSM Ammo | 17 wsm ammo for sale | 17 wsm ammo in stock
209 primers ammo shop carries a complete selection of 17 WSM for sale to outfit your long range precision rifle with the best cartridges in the business. Introduced to the rimfire world at the 2013 SHOT Show, .17 WSM ammo delivers a velocity of up to 3000 fps or more, translating into a highly effective round for long range varmint and small game hunting or precision target shooting. Invented by Winchester and Savage, .17 Winchester Super Magnum is the caliber found in bolt action rifles like the Ruger 77/17 and the Savage B.MAG, as well as AR-style rifles from Franklin Armory like the F17 series, which is the world's first piston driven firearm in this caliber. When selecting the rounds you need to outfit your rifle for a full day of fast action shooting, you will find many bullet types to choose from, including polymer tip variants from Winchester and the Hornady V-MAX, in 20 or 25 grain weights. Considered the world's fastest rimfire in existence, 17 WSM ammo flies fast and hits hard, ensuring enhanced success in the field.
Winchester Varmint High Velocity ammunition was developed as a fast, extremely accurate line for varmint and predator hunters. Loaded with clean burning powder and premium, trusted bullets that deliver explosive expansion. Varmint HE ammunition delivers excellent terminal performance producing quick, humane kills. The revolutionary 17 Winchester Super Magnum is the fastest, most innovative rimfire cartridge ever developed. Based off of a 27 caliber power fastener blank, this cartridge produces centerfire velocities and energy in a more cost-efficient rimfire package.
Hornady's V-Max Bullets feature a polymer tip which enhances accuracy and promotes devastating expansion. The tip raises the ballistic coefficient for faster velocity and also acts as a wedge, initiating bullet expansion. The flat base creates in-flight stability for long-range shooting. Hornady's swaging process creates precise formation of the core around the tip of the bullet, creating a build-up of energy which contributes to its phenomenal performance.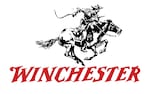 Made In United States of America
Specifications
Product Information
| | |
| --- | --- |
| Cartridge | 17 Winchester Super Magnum |
| Grain Weight | 20 Grains |
| Quantity | 50 Round |
| Muzzle Velocity | 3000 Feet Per Second |
| Muzzle Energy | 400 Foot Pounds |
| Bullet Style | Polymer Tip |
| Bullet Brand And Model | Hornady V-Max |
| Lead Free | No |
| Velocity Rating | Supersonic |
| Country of Origin | United States of America |
Delivery Information
| | |
| --- | --- |
| Shipping Weight | 0.510 Pounds |
| DOT-Regulated | Yes |